Project WILD Coordinators are invited and encouraged to attend the 36th annual Project WILD Conference, taking place at Chico Hot Springs from Sunday afternoon, June 23, through Thursday at noon, June 27. Join us under the Big Sky as we learn, collaborate, and strengthen our Project WILD network.
Registration
Registration has now closed. If you are interested in registering, contact Kelly Reynolds (832-781-1981, kreynolds@fishwildlife.org).
FULL CONFERENCE REGISTRATION - $450. This includes meals (breakfast, lunch, and dinner - except for dinner on your own on Sunday and Tuesday nights), snacks, events, sessions, and field excursions. Registration fees do not cover lodging or transporation to the conference site.
FACILITATOR REGISTRATION - $300. This option for WILD facilitators covers all conference meals and events Tuesday through Thursday.
SINGLE-DAY REGISTRATION - $125. This fee includes the meals, sessions, and events offered on either Tuesday, June 25, or Wednesday, June 26.
GUEST REGISTRATION - When registering, you may add guests for varying fees depending on their pariticipation (e.g., Tuesday field experience, awards banquet, archery/fly-fishing stations, etc.). The guest fee includes all conference meals, plus only the sessions selected when registering.
Meeting Program Now Available!
Click here to download. Printed copies will be provided at registration.
Packing List
Consider bringing the following items in your luggage:
Auction item(s)
Good walking/hiking shoes for a couple of easy walks/hikes
Notepad and pen for taking notes
A lanyard if you'd like one for your nametag (clip-on/pin-on)
A blank postcard from your state (for exchange and wrap up at the end of the conference)
Awards banquet attire (We like to get a little snazzy!)
Bonine if you are prone to motion sickness (We will drive to Yellowstone on a 56-passenger bus on Tuesday.)
Swim suit if you plan to enjoy the hot springs
Weather-appropriate clothing
Lodging
To
reserve your room, call Chico Hot Springs at (406) 333-4933 and mention group block "Project WILD." Chico Hot Springs has a variety of accommodations and rooms types; click here for the number and type of rooms reserved on our block. You can also learn more about the options by visiting their website. All rooms on the block include four nights, checking in Sunday, 6/23, and checking out Thursday, 6/27. Room type will be available on a first come, first served basis. Call before Wednesday, May 22, to make sure to reserve your room before the block is released.
Request for Session Proposals
Thank you to all who submitted session proposals! The preliminary conference schedule has been updated to include those selected.
WILD in the Field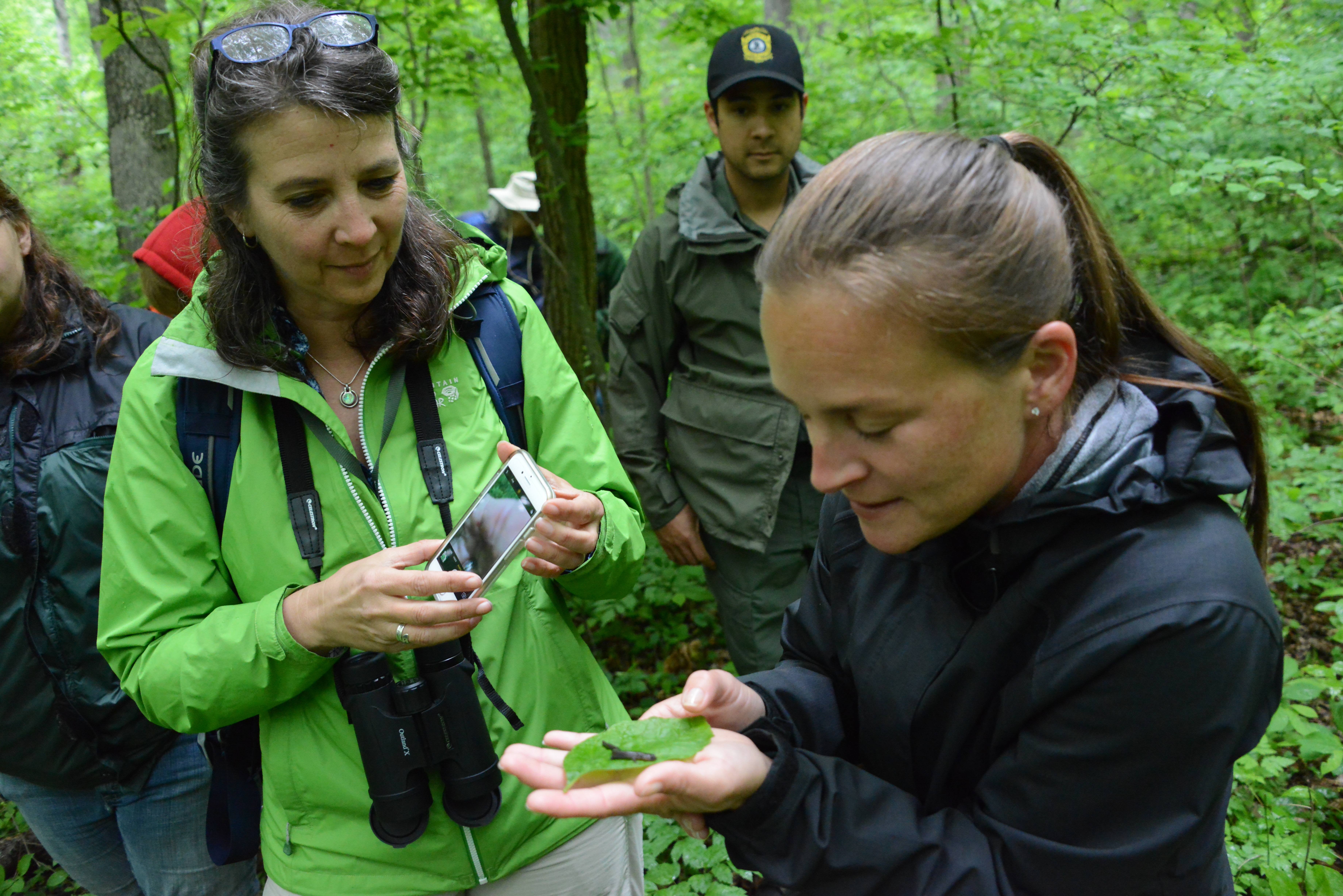 This year's field experience will take us to Yellowstone National Park, with stops on the way to learn about the collaboration between the Rocky Mountain Elk Foundation and the U.S. Forest Service to conserve lands for wildlife in the Greater Yellowstone Ecosystem. We will also visit the Yellowstone Forever Center to learn about climate, geology, and physical science in the park. Our visit in the world's first national park will include hiking, exploring thermal features at Mammoth Hot Springs, and learning about the park's education programs.


Project WILD Business Meeting
At our annual business meeting, AFWA's Project WILD staff will provide an overview of the past year, including guide sales, new sponsor agencies, curriculum updates, online initiatives, and more.
Awards Banquet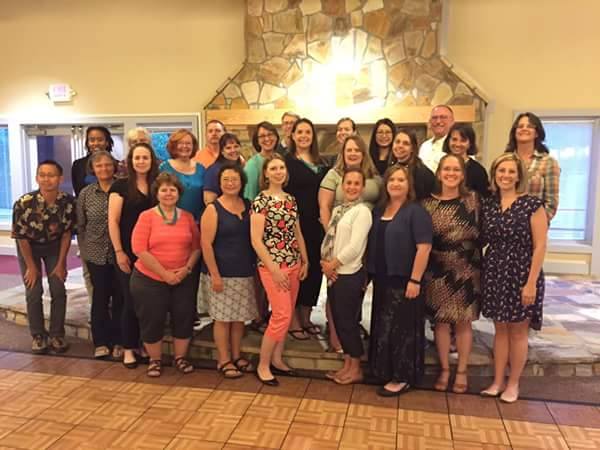 Join us as we celebrate coordinators' and facilitators' outstanding work in service of the Project WILD program. Each year tens of thousands of educators across the country receive a WILD curriculum & activity guide at a training where they engage in teacher-tested, hands-on activities. These educators in turn engage students in learning about nature, wildlife, natural resources, and the challenges and opportunities that come with managing those resources - all while meeting educational standards. Project WILD Coordinators and their facilitators together make upwards of 1,000 of these trainings happen annually. We look forward to acknolwedging and commending their hard work and impact towards building a more conservation-literate citizenry.
Transportation and Travel
We recommend flying into Bozeman Yellowstone International Airport, located about an hour northwest of Chico Hot Springs. Be sure to purchase your flights early, as Yellowstone is a popular place to be in June! Similarly, if you plan on renting a car, make your reservation early, as those will also go fast. You are responsible for your transportation from the airport to the conference location. AFWA will help coordinate carpooling.
Once you purchase your flight, fill out your flight times in this Google sheet (or email your itinerary to projectwild@fishwildlife.org) so that others can see who is arriving at the same time.
The conference takes place at Chico Hot Springs Resort. The address and directions are below:
Chico Hot Springs Resort
163 Chico Road
Pray, MT 59065
-From the Bozeman airport, get onto I-90 heading east.
-Take exit 333 for US-89 South.
-Head south on 89 until you reach Mill Creek Road.
-Turn left on Mill Creek Road.
-Turn right onto State Highway 540 (East River Road).
-Turn left onto Chico Road.
-Drive for about 1.5 miles, then you'll be there!
Auction Item Donations

What will you bring for this year's silent and live auctions? Your donated items help raise funds to bring coordinators to the conference each year. WILD swag, outdoor gear, nature-themed artwork and jewerly, favorite food and beverages from your state, field guides, and books are favorites! Whose item will win the highest bid? Who will win "Chuckie the Chicken," the coveted avian visitor and avid WILD supporter? Get ready to place your bids!
Stipends
Stipend funds raised at the 2018 conference auction have been awarded to coordinators who need financial assistance to attend the conference. We look forward to raising funds for next year's stipends at the auction! Bid early and bid often!
Exhibits and Raffle
Show off your state's WILD side! Coordinators who exhibit at a full or half table with marketing materials, handouts, banners, and other promotional items will be entered to win a raffle prize.
Book Club
For those interested, this year we have selected a few different options to read ahead of time to enhance your experience in the Greater Yellowstone Ecosystem. Join some of our conference planning team members to discuss either the book or the articles on Wednesday at lunch!
Wolf Wars by Hank Fischer

Montana Outdoors Articles
Breathing Room. After decades, bison are finally allowed to roam year round outside of Yellowstone National Park. (2017)

Overdue. State and federal agencies say it's time to take Yellowstone region grizzly bears off the threatened species list. (2016)

Weighing in on Wolves. Montana works to strike a fair and biologically sound balance between having enough of the large carnivores and having too many. (2014)
Important Deadlines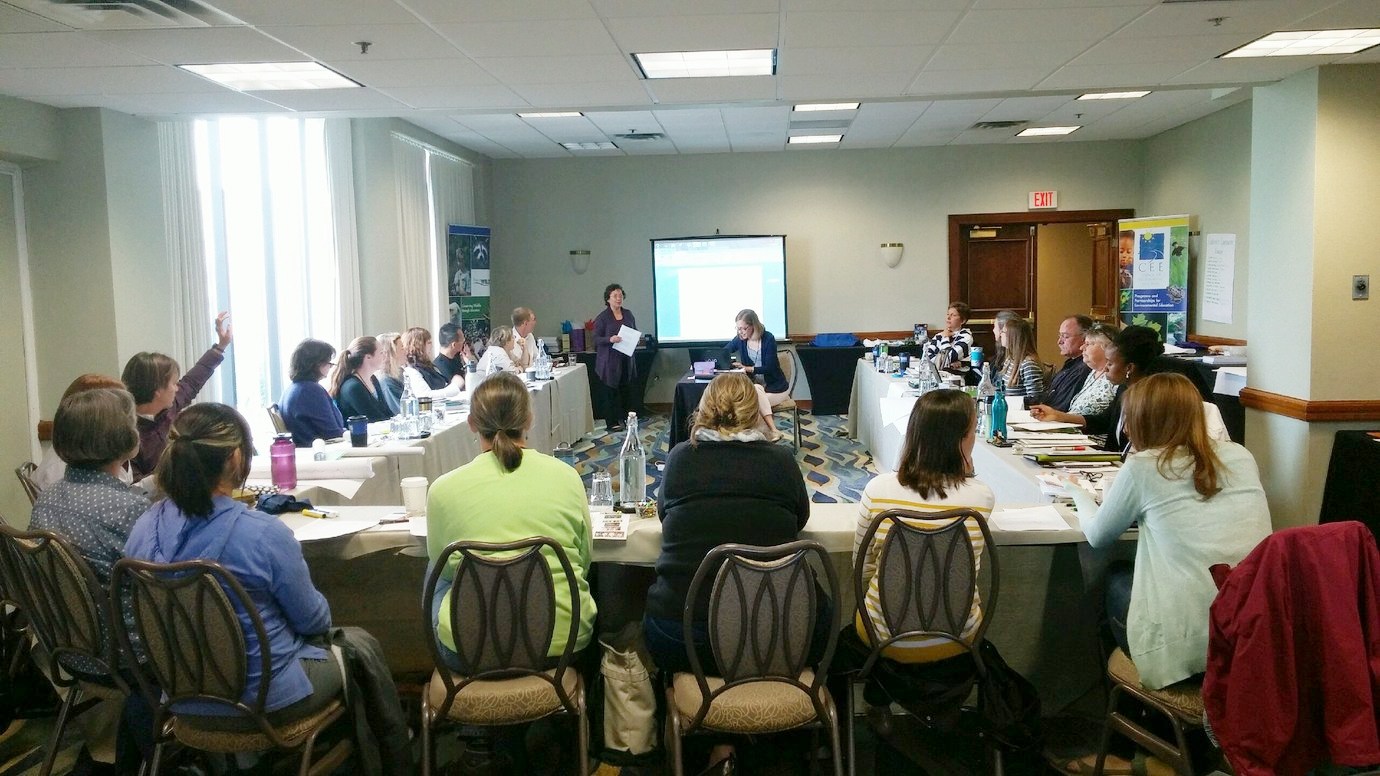 Stipend requests: Thursday, January 31
Session proposals: Thursday, January 31
Awards nominations: Wednesday, May 1
Registration: Wednesday, May 1
Lodging: Wednesday, May 22 (Make your reservation at Chico Hot Springs by this date.)
Questions?
Call Kelly at (832) 781-1981 or email kreynolds@fishwildlife.org.
Thank you to our conference sponsors and in-kind donors!