CLEAN DRAIN DRY INITIATIVE
Leading the fight against invasive species
Did you know that invasive species are one of the leading threats to native wildlife, endangered animals, agriculture, and even bodies of water? Organisms like sea lamprey, non-native carp, and zebra mussels are just a few examples of species with the potential to bring devastating harm to our lak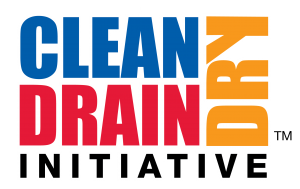 es, rivers, and streams. These invasive species can even damage equipment like our boats and our drains.
In partnership with multiple conservation organizations, Wildlife Forever leads the Clean Drain Dry Initiative to provide unified and consistent messaging, tools, and resources to protect natural resources from invasive species. Check out the Clean Drain Dry Tools and Resources page for more information or click the links above.
For questions about the Clean, Drain, Dry trademark and its appropriate use, or to report potentially inappropriate use, please contact jlord@fishwildlife.org.
Resources:
Memorandum of Understanding (MOU)- Clean Drain Dry
Clean Drain Dry Conservation Proclamation (May 2021)